In diesem Guide zeigen wir dir einige der besten und effizientesten Plätze und Routen, um Plaguebloom in World of Warcraft Classic zu farmen. Wenn du deine Materialien also nicht im Auktionshaus kaufen möchtest, bist du hier genau richtig! Wenn du gar nicht auf der Jagd nach Plaguebloom bist, könntest du einen Blick auf alle anderen verfügbaren Farm-Guides werfen!
You need Herbalism 285 to gather this herb.
Eastern Plaguelands
In this zone you can choose between a 'shot' and a little extended route: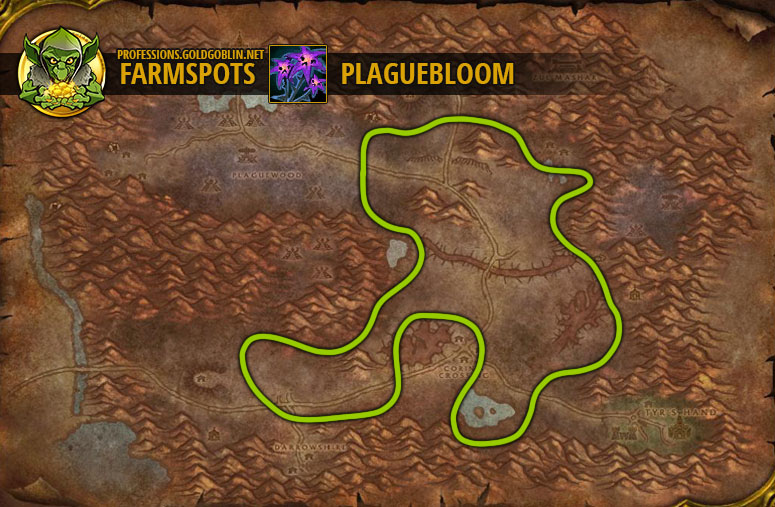 Western Plaguelands
---
For suggestions, improvement proposals or in case of finding a bug you are
welcome to contact me on my Goldgoblin Discord. Thanks a lot!