In this WoW Classic profession guide you will learn how to level up the Herbalism profession in in Wrath of the Lich King Classic quickly and efficiently. Of course there are also corresponding guides for Classic Herbalism and Burning Crusade Herbalism. You want to level up another profession? Then take a look at the overview of all profession guides.
This guide is based on the state of the closed beta.
Changes are still possible at any time.
Northrend Herbalism Trainer
WotLK Classic Tailoring can be learned from the following trainers:
Herbs of Northrend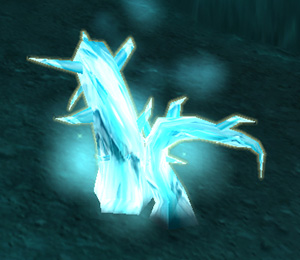 Herbalism: 1-375
If your profession is not yet at least 350, the Classic Herbalism Guide. and the Burning Crusade Herbalism Guide will help you. Whether you want to skill from 350 to 375 with Northrend recipes or still with Burning Crusade materials is up to you (and the prices in your auction house).
Herbalism: 375-450
To level collectible professions, the optimal route through the zones is usually one large circle around the entire area or several small circles within the area.
Goldklee, Tiger Lily und Talandra's Rose
If you don't have skill 375 yet, that's no problem in Northrend: Goldclover can be picked in the starting areas Howling Fjord and Borean Tundra already from skill 350! From 375 you can also collect Tiger Lilies and from 385 Talandra's Roses, which are more likely to be found in the Grizzly Hills and Zul'Drak.
While Goldclover can be found on lawns, Tiger Lilies are usually found on the banks of rivers and lakes, so keep an eye out for them there.
Adder's Tongue und Talandra's Rose
With Herb Lore 400 you can finally pick Adder's Tongue, which can only be found in the Scholazar Basin. If you don't find enough while questing there, simply draw large circles across the whole zone.
Frost Lotus
Frostlotus is sometimes obtained by picking other herbs. It is needed for alchemy recipes with high skill requirements and is therefore very valuable. Alchemists use it not only for Flasks, but also for Trinkets, and tailors also need it for herb-specific bags.
Since Frost Lotus itself only has its own spawn points in Wintergrasp, it is relatively difficult to farm. It probably makes the most sense to go farm other herbs and just hope for a bit of luck when it comes to getting additional Frost Lotus.
Herbalism Farmspots
For suggestions, improvement proposals (e.g. cheaper or faster possibilities) or
to report bugs you can always contact me on the Goldgoblin Discord.
Thank you very much!