In Northrend there are many rare NPCs with rare (blue) armor which can be sold in the auction house. If your gear is not that strong yet, I recommend you to take classes like Hunter or Warlock with you. With the pets and companions of these classes you can tank such enemies.
In addition to the valuable Rare Drops, you will also receive Zurückgelassener Abenteurerranzen. In it you will find Froststoff and Crystallized Elements (Kristallisierte Luft, Kristallisiertes Wasser, Kristallisiertes Feuer, Kristallisierte Erde, Kristallisiertes Leben, Kristallisierter Schatten).
Below you will find an overview of all rare enemies in Northrend, which should give you an overview. To have the same overview in the game and to have these enemies displayed on your map, an add-on like NPCScan Overlay is recommended. NPCScan or Silverdragon itself are AddOns that tell you when a rare enemy is nearby, but experience shows that they have to be reset after finding a rare one.
Borean Tundra
Dragonblight
Sholazar Basin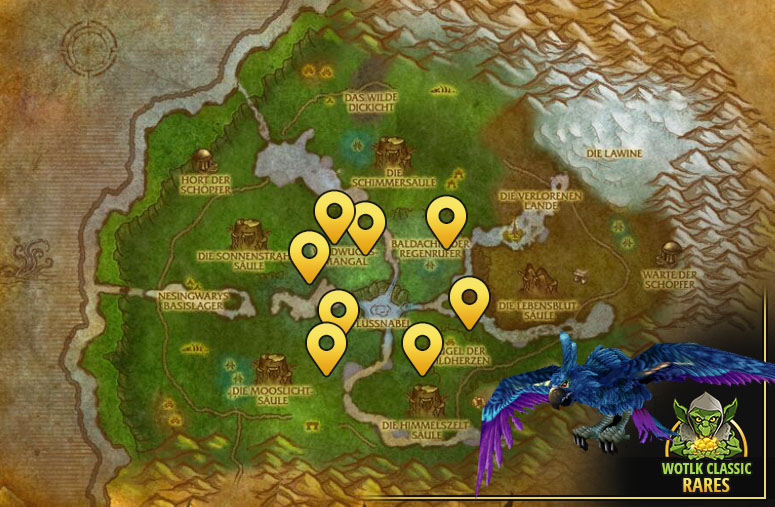 Howling Fjord
Grizzly Hills
Zul'Drak
Storm Peaks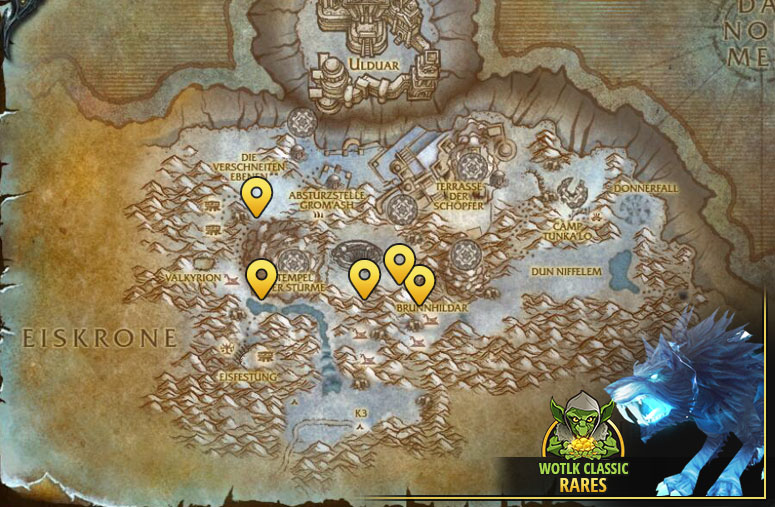 Icecrown
For suggestions, improvement proposals (e.g. cheaper or faster possibilities) or
to report bugs you can always contact me on the Goldgoblin Discord.
Thank you very much!