In this guide we will show you some of the best and most efficient places and routes to farm Dreaming Glory in World of Warcraft Classic! So if you don't want to buy your materials in the auction house, you've come to the right place! If you're not hunting for Dreaming Glory at all, you might want to take a look at all the other farming guides available!
Farming Dreaming Glory in Blade's Edge Mountains
Neither Blade's Edge Mountains nor Nagrand are better for farming Dream Winds, they are both equally good. However, the route in the Blade's Edge Mountains area is a bit easier to farm.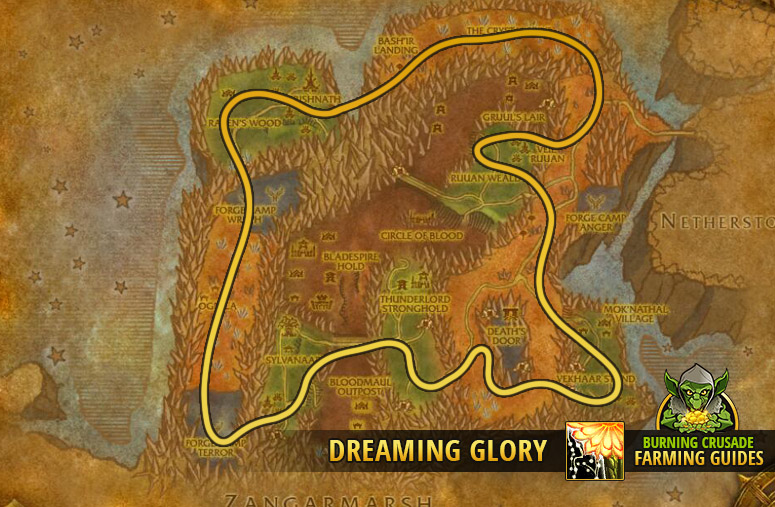 Farming Dreaming Glory in Nagrand
An alternative route that is especially suitable if you prefer to farm in a visually beautiful area or if the Blade's Edge Mountains is heavily farmed (which is said to happen).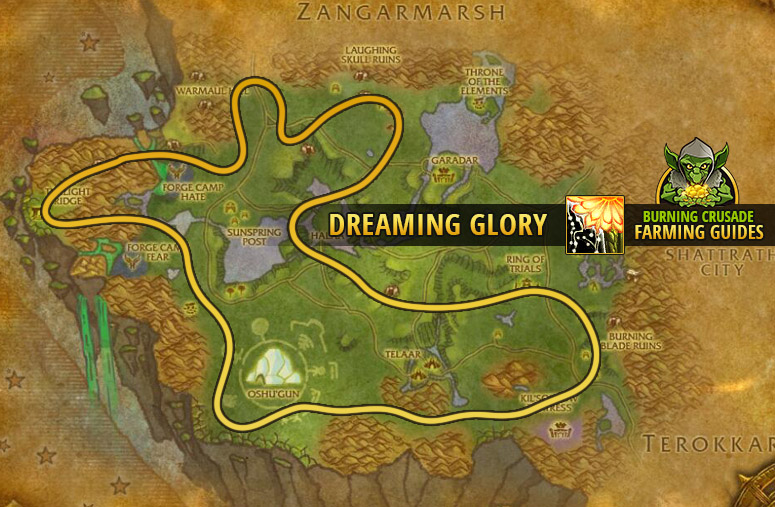 For suggestions, improvement proposals (e.g. cheaper or faster possibilities) or
to report bugs you can always contact me on the Goldgoblin Discord.
Thank you very much!