In diesem Guide zeigen wir dir einige der besten und effizientesten Plätze und Routen, um Unidentified Plant Parts in World of Warcraft Classic zu farmen. Wenn du deine Materialien also nicht im Auktionshaus kaufen möchtest, bist du hier genau richtig! Wenn du gar nicht auf der Jagd nach Unidentified Plant Parts bist, könntest du einen Blick auf alle anderen verfügbaren Farm-Guides werfen!
Unidentified Plant Parts are (just like Fertile Spores and Glowcaps) items you can use to push your reputation with the Sporeggar faction in Zangarmarsh.
Farming Unidentified Plant Parts in Zangarmarsh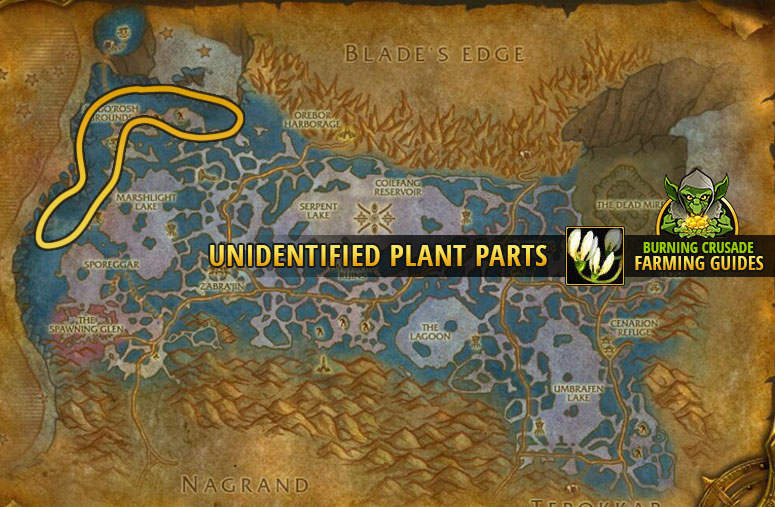 ---
For suggestions, improvement proposals or in case of finding a bug you are
welcome to contact me on my Goldgoblin Discord. Thanks a lot!