In diesem Guide zeigen wir dir einige der besten und effizientesten Plätze und Routen, um Dreadfang Venom Sac in World of Warcraft Classic zu farmen. Wenn du deine Materialien also nicht im Auktionshaus kaufen möchtest, bist du hier genau richtig! Wenn du gar nicht auf der Jagd nach Dreadfang Venom Sac bist, könntest du einen Blick auf alle anderen verfügbaren Farm-Guides werfen!
Dreadfang Venom Sac (and Dampscale Basilisk Eye) are items that are needed to switch your Shattrath Faction from Aldor to Scryers and vice versa. They are usually very expensive on the auction house but don't sell that well.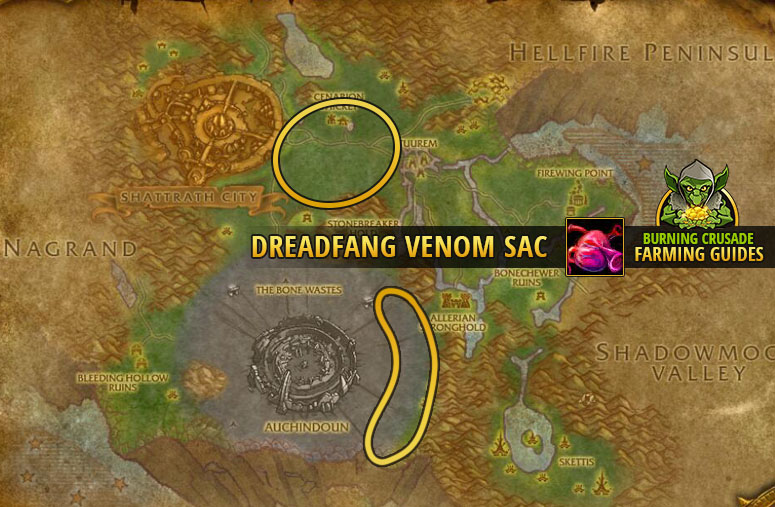 ---
For suggestions, improvement proposals or in case of finding a bug you are
welcome to contact me on my Goldgoblin Discord. Thanks a lot!