In diesem Guide zeigen wir dir einige der besten und effizientesten Plätze und Routen, um Rugged Leather in World of Warcraft Classic zu farmen. Wenn du deine Materialien also nicht im Auktionshaus kaufen möchtest, bist du hier genau richtig! Wenn du gar nicht auf der Jagd nach Rugged Leather bist, könntest du einen Blick auf alle anderen verfügbaren Farm-Guides werfen!
If you have never skinned before and you want to know how to level your Skinning fast and easy, take a look at our Classic Skinning Leveling-Guide!
You need at least Skinning 280 to get this leather.
We recommend you to start your skinning adventures with empty bags. In order to skin them, you have to loot them and most of the time you get a lot of grey, useless stuff that will fill your inventory pretty quickly.
Winterspring
You are looking for frost sabers at this spot!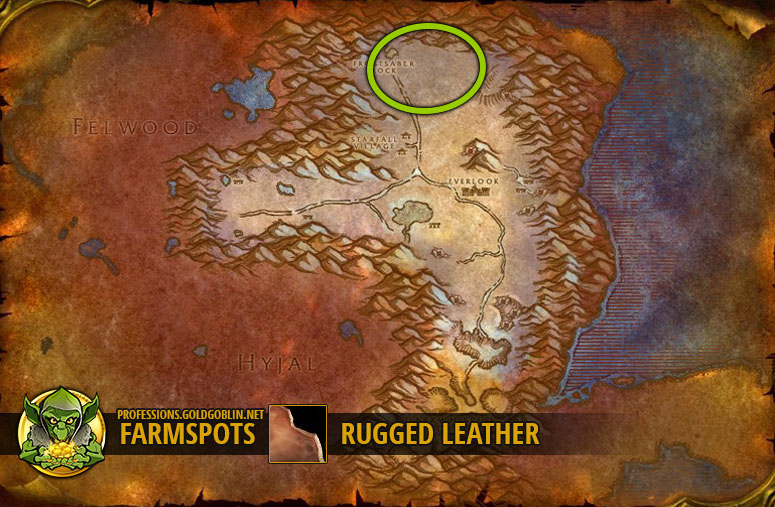 Ice Thistle Yeti in Winterspring have a 60% chance on giving you Rugged Leather, so expect a lot of Thick Leather aswell.
---
For suggestions, improvement proposals or in case of finding a bug you are
welcome to contact me on my Goldgoblin Discord. Thanks a lot!