In diesem Guide zeigen wir dir einige der besten und effizientesten Plätze und Routen, um Furious Crawdad in World of Warcraft Classic zu farmen. Wenn du deine Materialien also nicht im Auktionshaus kaufen möchtest, bist du hier genau richtig! Wenn du gar nicht auf der Jagd nach Furious Crawdad bist, könntest du einen Blick auf alle anderen verfügbaren Farm-Guides werfen!
You can find a lot of tipps and tricks for Fishing in Burning Crusade in the Burning Crusade Fishing Guide.
You need Fishing 400 to be able to fish Furious Crawdad and Fishing 500 if you don't want them to escape from your fishing pole. They can only be fished from their respective schools in the lakes marked on the map. To get to these lakes, you need a flying mount.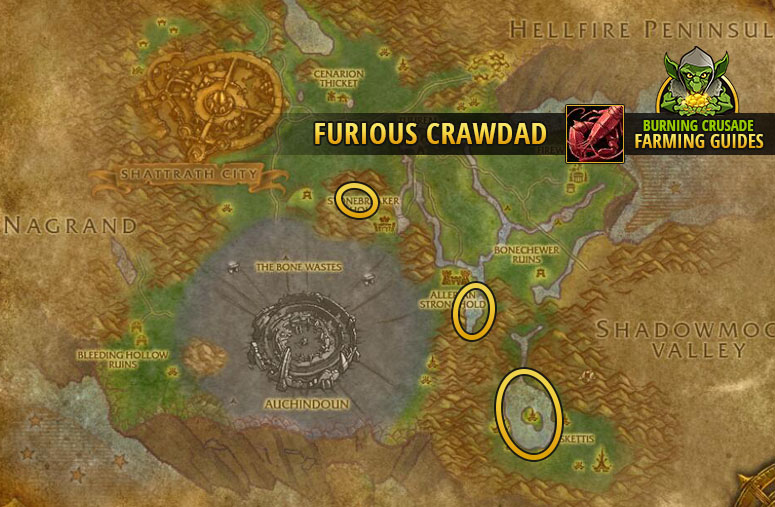 ---
For suggestions, improvement proposals or in case of finding a bug you are
welcome to contact me on my Goldgoblin Discord. Thanks a lot!