In diesem Guide zeigen wir dir einige der besten und effizientesten Plätze und Routen, um Thorium Ore in World of Warcraft Classic zu farmen. Wenn du deine Materialien also nicht im Auktionshaus kaufen möchtest, bist du hier genau richtig! Wenn du gar nicht auf der Jagd nach Thorium Ore bist, könntest du einen Blick auf alle anderen verfügbaren Farm-Guides werfen!
If you have never gathered ore before and you want to know how to level Mining fast and easy, take a look at our Classic Mining Leveling-Guide!
You need Mining 250 to gather this ore (at least the small veins).
Winterspring
Winterspring is most likely the best zone to farm Thorium Ore. You may not even have to follow this route to get a lot of Thorium.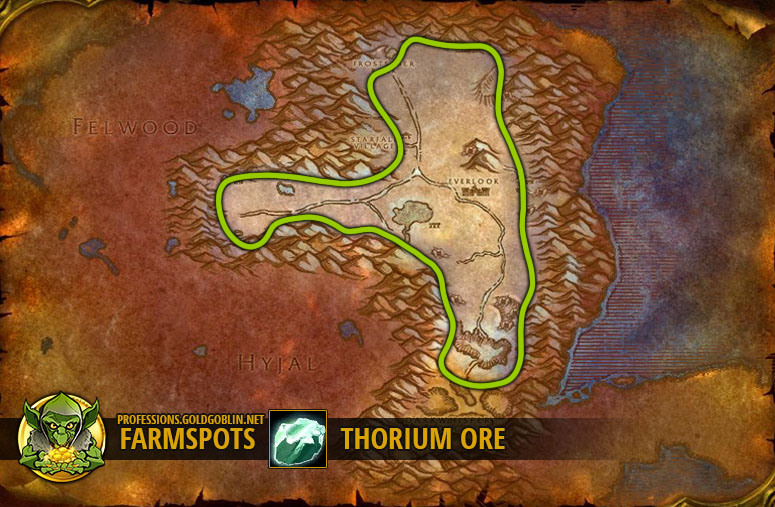 Un'Goro Crater
The best thing about this zone is how its created. Ride or run around the zone is SO simple and you will find a lot of Thorium.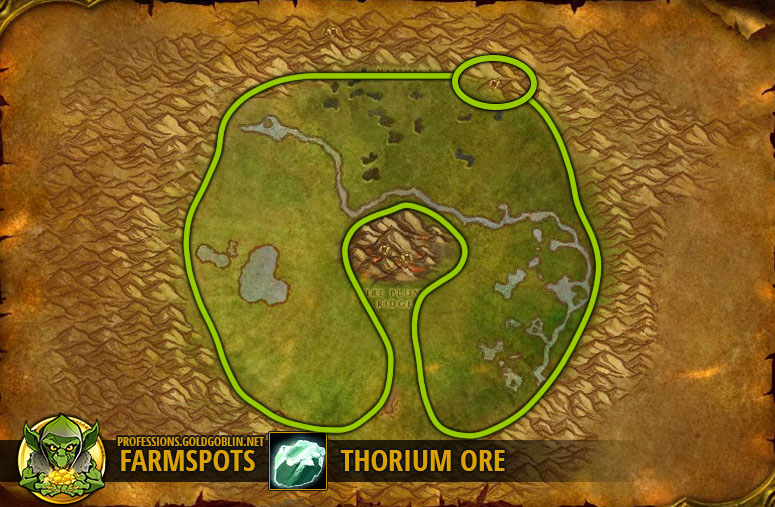 ---
For suggestions, improvement proposals or in case of finding a bug you are
welcome to contact me on my Goldgoblin Discord. Thanks a lot!